If you're ready to improve the quality of the sleep you get a night, come and check out our custom beds in Mooresville, NC.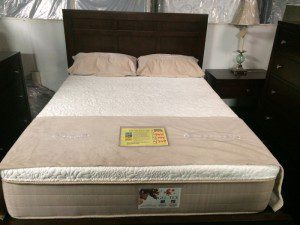 When it comes to good health, research shows that getting enough sleep every night is extremely important. When you sleep well for seven to nine hours, you can lessen your risk of heart disease, diabetes, and stroke. Good sleep also improves your memory and cognitive function. One of the best ways to improve the rest you get at night is to make sure that you have a comfortable bed. A small bed or one that doesn't suit the position in which you sleep could lead to back pain, shoulder pain, and other discomfort throughout the day.
At Brawley Furniture, we offer custom beds and other furniture options in the Mooresville, North Carolina area. When you opt for a custom bed, you can select a style and size that complements the look and feel of your home. We are family-owned and operated, so we will provide you with the personal experience that you want from a custom company. In addition to our custom beds, we also have various other furniture options that will look nice in your bedroom and in the other rooms of the home.
When you shop for custom beds at our showroom, we encourage you to check out our selection of mattresses. This way, you ensure that both your bed and your mattress meet your needs.
If you're ready to sleep better at night, come and visit us at Brawley Furniture or give us a call to find out more about our custom beds and our selection of mattresses. We look forward to hearing from you.