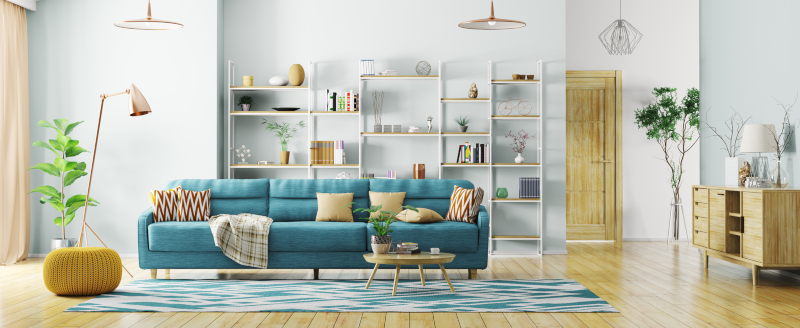 Sofas are for more than just your family living room. You can find them just about everywhere you go these days – waiting rooms, lounges, hotel lobbies, restaurants, and more. While you might not want to replace your sofa every time the trends change, it doesn't hurt to keep up with what's popular when you do decide to redecorate or replace an older sofa. Here are a few trends for sofas that you might have missed.
Sectional Sofas- If you thought you couldn't manage a sectional sofa because of limited space, you'll be happy to know that there are smaller versions. In fact, smaller sectional sofas are gaining in popularity because they create conversation areas without taking over a room.
Sofas as Focal Points- While it wasn't uncommon to have a neutral sofa and kick it up with colorful pillows, the current trend is to swap the two. Consider a pop of color in the sofa that adds boldness to the room and becomes the focal point. Whether you find what you need or opt for custom upholstery to get the wild color you're thinking about, you won't be disappointed if you give this trend a shot.
Textures- It used to be that the popular option was to keep the same fabric and texture throughout the living room furniture, but now it is more common to see a mixture of unique textures and even more than one on a single sofa.
If you would like some inspiration for your next redecorating project or you are ready to see a variety of sofas to choose from, come see us at Brawley Furniture. We are happy to help you modernize the living room at your Mooresville, North Carolina home or select sofas for your business. Call or stop by today and see why we've been the preferred furniture store in the area for more than 50 years.